Riverwood Mansion has been a meeting place for the social elite of the South ever since the original owners, The Porter Family, moved here from Ireland to make Tennessee their new home. Entertaining guests has always been the lifeblood of this home and it probably goes without saying that with its rich history, this house has seen quite a bit over the years. Known for its lavish parties throughout the late 1700 - 1800's with famous guests including seven U.S. presidents, it has hosted some of the hottest parties in town.
Over 200 years later, we strive to keep that tradition alive as a modern day wedding and event venue. And still true to it's history, we have kept much of the original house intact. Relics of the past still adorn the property and once in a while we come across some really amazing pieces of history.
I recently made a discovery of a small drink recipe book printed in 1933, the same year prohibition ended. If only our walls could talk, they would tell us all about the huge parties they must have had here, especially after the prohibition. Reading about the drinks they were serving then was like having a time machine right there in my hands. Cocktails were crafted very differently back then and every one of them sounded delicious as it did fancy.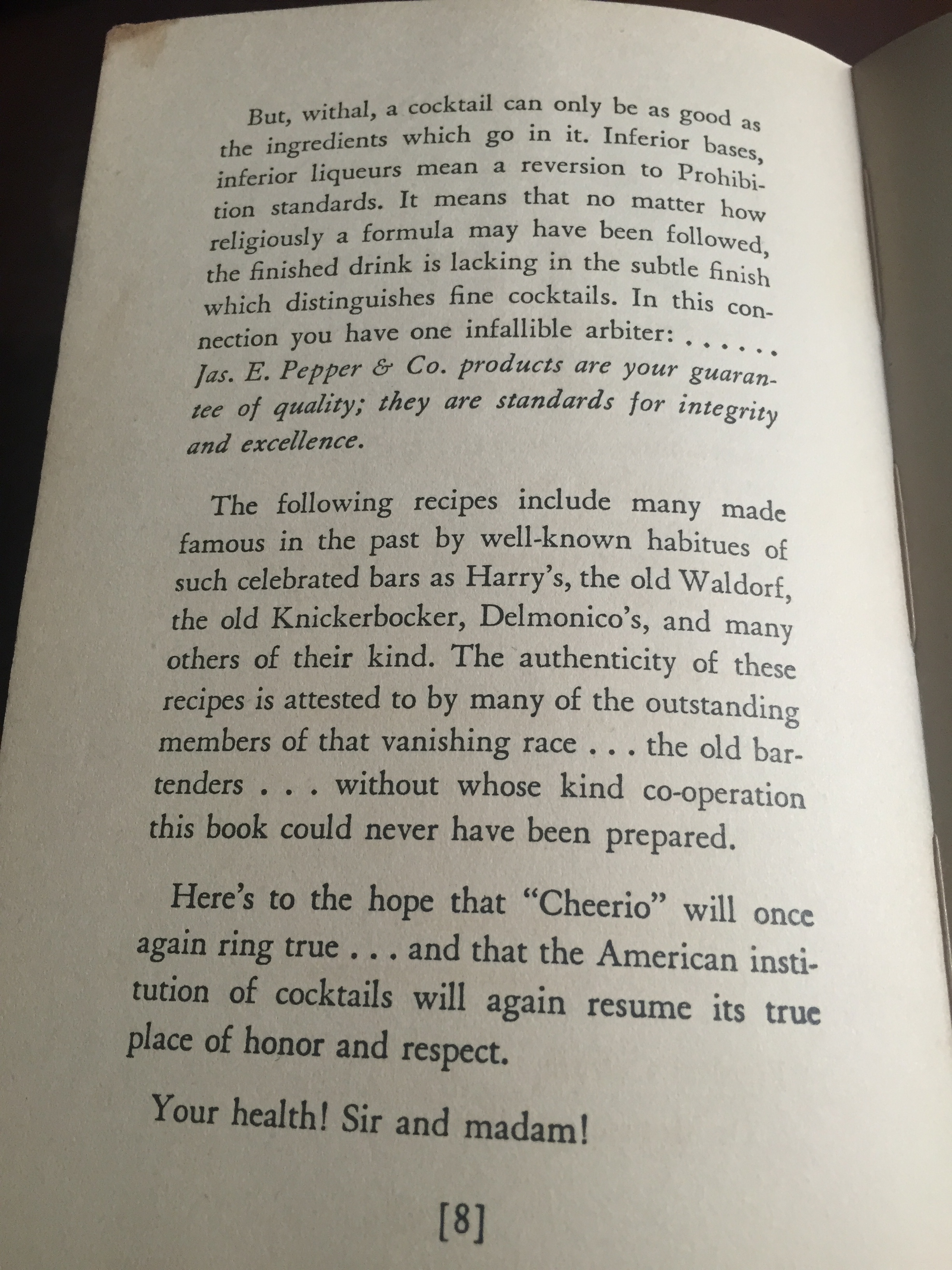 For a little vintage inspiration for your own parties, here are a few of our favorite recipes. To keep with the tradition of something old, you could incorporate one of these beverages as your signature wedding cocktail or serve it up at any special occasion you deem fit for a fancy, old fashioned beverage. If you're in Nashville we suggest making a trip to The Patterson House for some upscale craft cocktails mixed with care in a cozy, mellow setting.
Cheers!
Written by Elise Carnes & Casey Todd